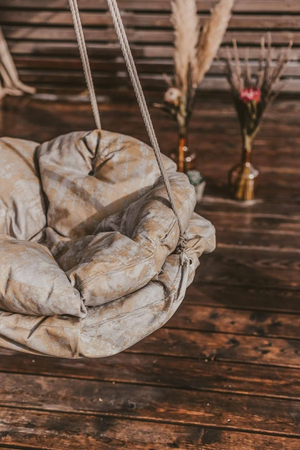 Swings (KYBO)
---
KYBO hanging chair is a unique high-quality handmade product, perfect for relaxation in your home. In addition to being cozy and comfortable to use, this hanging chair will decorate and enliven any space in your home:
living room, children's room, terrace or balcony.

A hanging chair not only decorates and enlivens the interior of your home, but also creates a cozy space for your leisure and relaxation moments.

---